What makes HCECC different from many programs is our decision to limit enrollment to small group size with more than adequate staff to ensure a satisfying experience for children and families. Our staff understands child growth and development and makes a point to adapt their style of interaction to the specific needs of your child. Our ratios allow children to play in groups or relax alone with a favorite project. Our vision includes bringing state-of-the-art preschool education in math, science, literacy and the arts.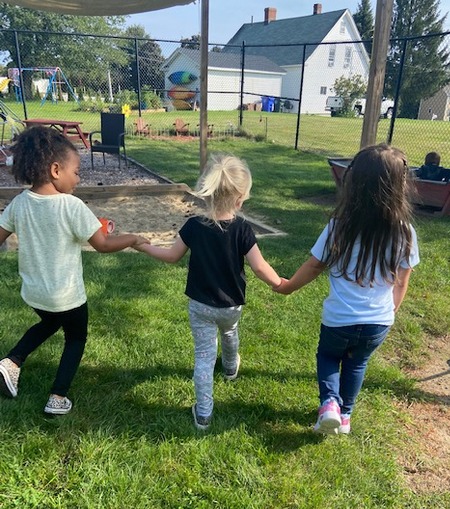 Our faith based program emphasizes character development where caring about one another and our community is as important as learning how to read, write and count. Character development is very important in the early childhood years when we are still seeing so much of the world for the very first time.  Our curriculum includes helping children to make friends, to learn to manage emotions and to care about others. We address the importance of being safe, kind and working together.
The mission at HCECC is simply stated:
"Education of the heart is as important as Education of the Mind. "
Click Here to read our Testimonials.